Serving Real Estate Brokerages in North America
---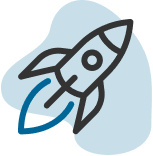 Access Bank and Credit Card Feeds for Quick Reconciliations
All Loft47 activity posts to Xero with a link back for a quick reference
Use payment partners to automate your payments through Xero
Xero displays realtime banking transactions to ensure that your bank account is always in balance!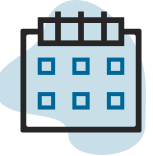 Submit, View, and Share Deal Information
Real Estate transaction activity is matched to live bank feeds in Xero for simple reconciliation
Commissions earned, deductions taken, and invoices from your Brokerage are automatically posted in your Xero account

What Our Customers Are Saying
Claire Wellman-Hoaglund

Nov 21, 2020

Honestly the best customer service I could ever hope for. This program is amazing and the customer support is top notch. Thank you for all your help! I can't tell you how many times you have saved me from a major headache!

Rae G. Oct 21, 2020

Loft47 is a solid cloud based application that manages real estate transactions, agents and document storage. It is user friendly and versatile such that we are able to build a platform of applications specific to the independent needs of each of our unique brokerage clients. It syncs seamlessly with the cloud based accounting software Xero. We've had only positive interactions with their integration and ongoing support teams. If you are considering a cloud based solution look no further than Loft47.

Nick Davies. Nov 24, 2020

Simple design, easy to use and a great support system. I recommend Loft47 to real estate brokerages in need of a reliable project management system.

Richard Leblanc. Jan 15, 2021

This is the most user-friendly and accurate website, easiest to navigate and gives the information needed, no more no less. I would recommend Loft47 to any Broker.

Shami Sandhu. Nov 11, 2020

After looking at a number of other potential back-office solutions for our Western Canadian Brokerages, Realty ONE Group selected Loft47. The support team has been amazing helping us onboard and any ongoing support our franchisees. Strongly recommend their program for any size brokerage.