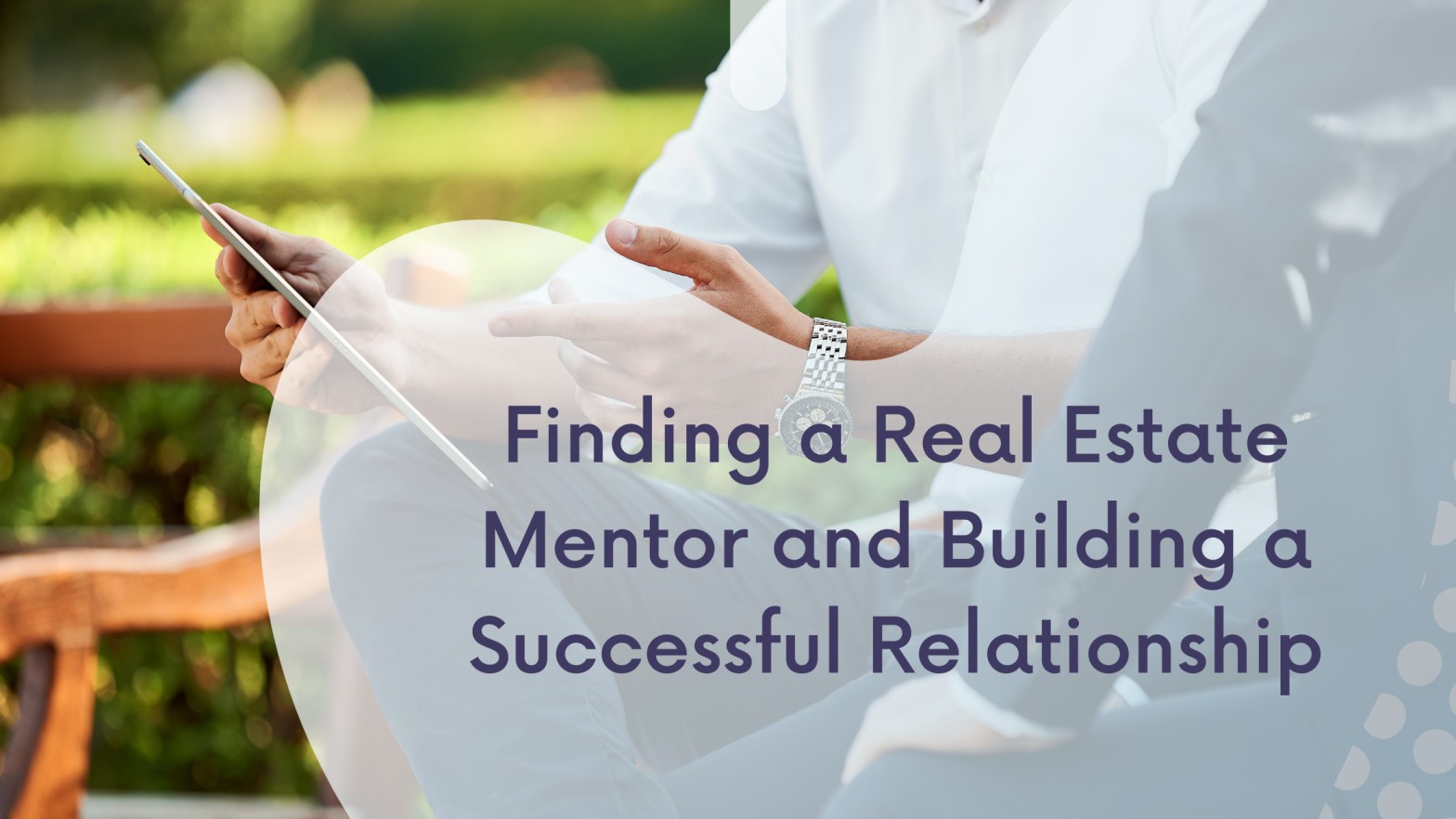 Launching a career in any industry can be difficult. The real estate industry is especially challenging. Finding a mentor can help a newcomer launch a successful real estate career and attain longevity. The founding team at Loft47 can attest to the need for quality guidance and mentorship. We have a combined 45 years of experience in real estate from every angle (from Agent, Broker / Owner, Franchisor, Administrator, Finance Manager, and Software Developer). Regardless of how long you've been in the industry, you can be equally schooled by veterans boasting years of success and newbies with a fresh take on an aging model.



We understand that finding a mentor is tough. You may know plenty of admirable, successful real estate professionals who would be wonderful mentors. But how do you find the right mentor for you? Read Loft47's tips on what to look for in a mentor and where to find one: 

What Makes a Good Mentor: 
They share your core values

Finding a mentor at a brokerage you are interested in joining can align you with someone who already shares a lot of your core values. Not all brokerages foster an environment that focuses on support, training, and opportunities for new agents – so be sure to be observant and ask questions before delving in.

They are interested in your success:

Your mentor should be open to sharing strategies to help you learn your craft. Ensure that your mentor is willing to share both hard and soft skills with you, both are required for a successful career.
They are willing to question your assumptions:

Although you want to find someone who shares your core values – you don't want to end up with a mentor who is too agreeable and doesn't point out shortfalls in your practices or processes. 

They challenge you to think differently:

Someone who has had bumps and bruises along their career is someone who can provide a lot of insight into the terrain of real estate. Be on the lookout for someone who hasn't always played it safe!
They accept that you may not take their advice:

A real estate mentor should have a  solid foundation of knowledge, skills, and experience to attract and retain clients. But, they should also be able to acknowledge that times are changing and there is not one single recipe to success.
A Word from our CEO, Sasha Hycriuk, on Where to Find your Mentor:
Start by looking locally. You probably have a lot of successful real estate professionals in your area.

Look for mentors by parsing through social media, industry publications, or conference agendas for people taking the lead in specific areas that appeal to you. Often, they are ready and willing to share their experience!

Don't be coy! Specifically and honestly define where you need help, what your blind spot might be, what area of the industry, and the type of role that might fulfill those needs.

Once you've identified your ask and your target, outline a specific ask or question. Something that doesn't require a large investment of time from them. It's a great way to start a conversation that, if you find that you have chemistry, can lead to a longer-term relationship. 

Watch for natural fits in your day-to-day life as well. Over a decade ago I found myself working for my current business partner.  I was only on the job a few hours when I knew I wanted to work with him for as long as I possibly could. 

While I admired his multiple successes in Real Estate and Technology, it was his attitude, vision, and approach to business and life that I most enjoyed. Learning from someone with a wealth of experience that also shares your belief on culture, people and growth is a gift that just keeps on giving. We've now worked together for over a decade and I consider myself eternally fortunate.
Consider Structured Mentorship:

There are many programs, usually locally or nationally run, that can pair you with someone who is available and interested in being a mentor. Mentorship can also be a cornerstone of a business accelerator, professional development forum, or university program. If you are someone who thrives in a goal-oriented process, this type of mentorship might be the better fit for you. In addition, this route ensures that your mentor is available and willing to stick with you through the course of your growth. 
Loft47 was fortunate to have been accepted into the 2022 NAR REACH program where we've been introduced to some of the most talented professionals in the industry.  Programs like NAR REACH are incredibly structured and require participants to define specific requests from their mentor pool. This process ensures that each company in NAR REACH has the opportunity to find mentors that can help them with their specific needs.